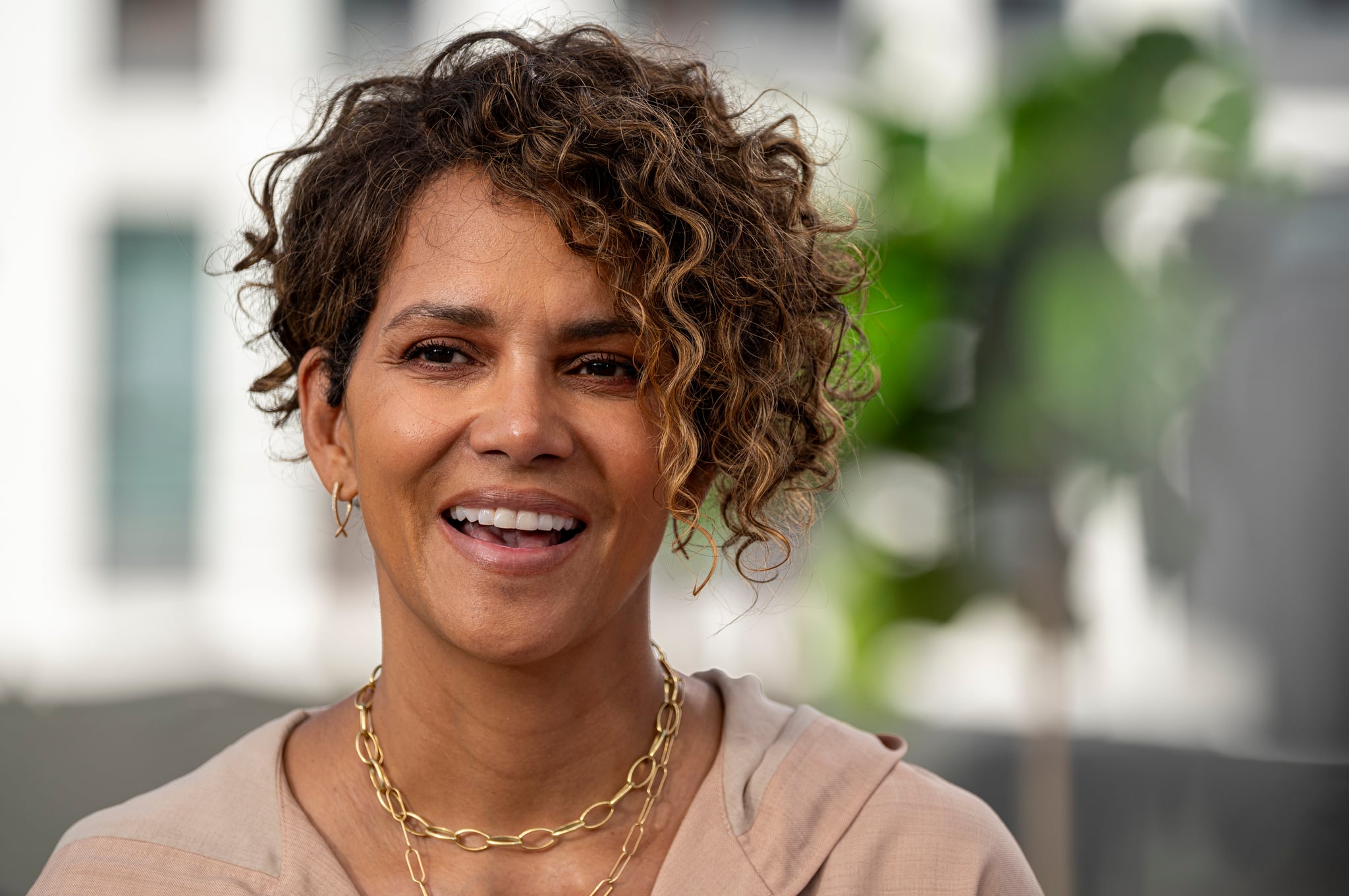 Halle Berry is ready to shatter the stereotypes surrounding menopause. Women have long been taught not to discuss menopause and the changes that come with the transitional period, but at 57, Berry is embracing her new era. In an as-told-to essay for Women's Health in August, the actor shared she is "solidly in [her] womanhood," and she wants to share her experience with women of all ages.
"I'm smack dab in the middle of menopause," Berry said. "And I am challenging everything I thought I knew about menopause. Things like: 'Your life is over.' 'You are disposable.' 'Society no longer has a place for you.' 'You should retire.' 'You should pack it up.'"
For Berry, menopause has been a time of growth that has helped her realize she's not interested in worrying about society's expectations. "I'm challenging all those stereotypes about how you have to look a certain way or feel a certain way," she said. "I'm my best self now that I reached 56 years old. I have the most to offer. I have zero blanks to give anymore."
"[W]e learn from one another when we talk about it."
While she was in Cannes during the time of the interview, Berry said she realized the key to demystifying aging is discussing it with other women. "Community is the entrée into understanding," she said. "We're all going through it. And we learn from one another when we talk about it, when we become curious, and when we share with each other what we're going through. We educate each other and we give each other ideas. We understand how to manage things better."
Just as important, she's trusting her instincts when it comes to both work and her personal life. "I finally realize what I have to say is valuable, even if no one else agrees," she said. Berry went on to add that since she stepped behind the camera to direct "Bruised," she doesn't shy away from challenging men writers if their women characters feel inauthentic.
But the most valuable message she feels she has to impart to all women is that they should own whatever era they are in, whether it's their 20s, 30s, or beyond. "Be clear about who you are and how you wanna live your life because it's yours and yours alone to live," she advised.