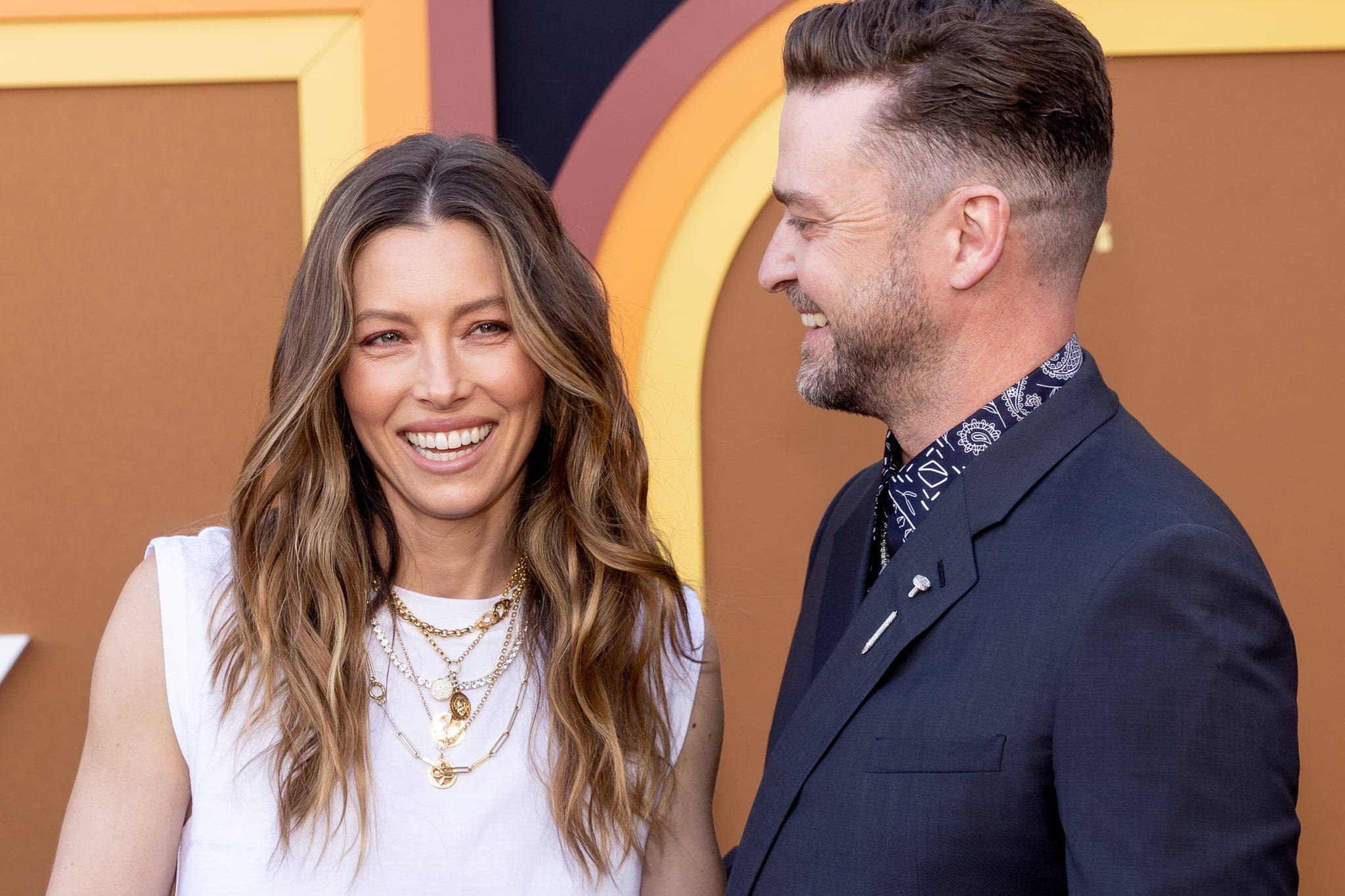 Jessica Biel has the best workout partner. In an Instagram video posted on Aug. 6, the actor walked her followers through a "killer" Pilates ab routine, with an unexpected visit from her husband, Justin Timberlake. Biel got right down to business in blue leggings (matching her yoga mat), a coordinating sports bra, and a black tank top. She used a medicine ball for added weight, taking her time to demonstrate each movement before Timberlake interrupted her workout mid-bicycle-crunch.
"Guess who it is," she wrote toward the end of the video, with only Timberlake's crew socks and colorful Nike sneakers visible in the video. "Abs of steel," she added after he playfully put a foot on her stomach to test her strength. "That was my man," she clarified with a smile once he left.
Couple cuteness aside, Biel's ab workout definitely packed a punch. Created by strength coach Ashley Brown, the workout started off with weighted bicycle kicks, with Biel holding the medicine ball above her chest as she lay on the floor. She then performed leg lifts — slowly lowering her straight legs toward the floor and the medicine ball overhead, then lifting them up to meet in the center — for several reps. Keeping the medicine ball over her chest, she switched to scissor kicks, alternating lowering each leg to the ground, before bringing the ball to meet her bent knees in a double crunch for another set of undisclosed reps.
Afterward, she ditched the ball entirely, alternating crunches and bicycle crunches before her husband's impromptu visit. "Have fun y'all," she said encouragingly at the end of her workout. Ahead, see Biel's full ab routine — plus Timberlake's spontaneous cameo.