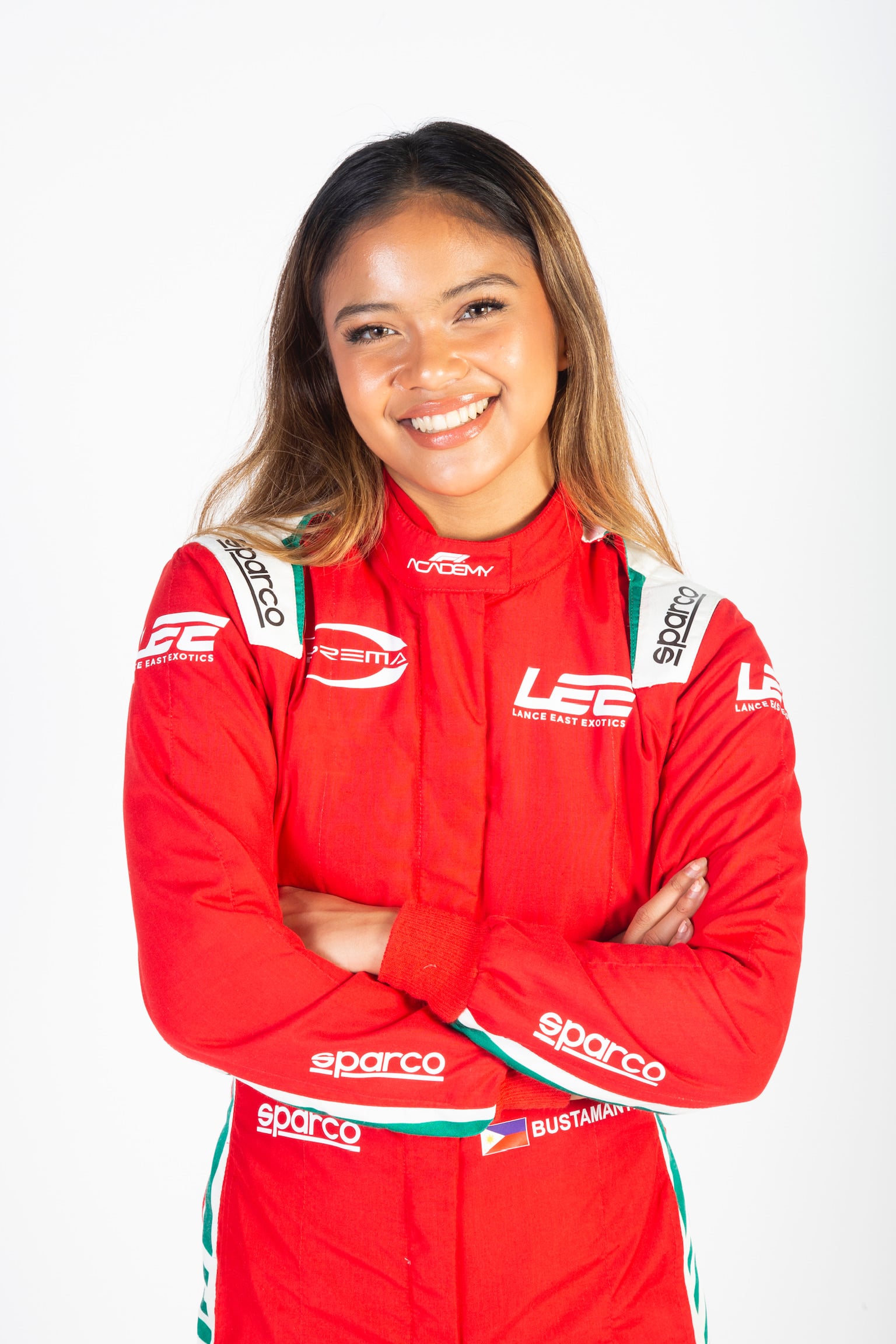 Formula 1 is everywhere these days — from movies and fashion to people's weekend routines. But fans might be less familiar with F1 Academy, an all-female single-seater racing championship that started just this year. These drivers are already making waves: in May, Bianca Bustamante made history when she became the first Filipina to win an F1 Academy race. She recently won again in Monza, Italy, which was a long-held dream of hers.
Bustamante is currently in training from 9 in the morning to 7 in the evening. It's quite the schedule for an 18 year old, but she knows this is what she wants to do for the rest of her life. "I always say that this is just a stepping stone for what we want to achieve in the future, and I'm using this time to learn everything," she told POPSUGAR. "The goal is to move up the ladder in F3, F2, and hopefully to reach my Everest, which is Formula 1."
Bustamante recently reflected on what it means to be a Filipina in motorsport, how her family has sacrificed so she can follow her dreams, and the distinct rush racing gives her. Read it all in her own words below.

---
I was introduced to motorsport at a very young age. I remember when I was about 1, I had my own racing suit. By the time I was 3, I was already driving my own kart. Racing has been a part of me ever since I was born.
Coming from a [developing] country, it was hard to get access to the karts, to the tracks. To be frank, I would say that racing is generally reserved for people with money. The only reason I had this opportunity was because of my dad. He truly loved and had so much passion for the sport. He himself is a former karter, but it was very unfortunate that because of the lack of funding, he couldn't actually pursue it himself. So as he got older, he always promised himself that once he got the money, he would do everything he could so his kids could pursue the sport if they wanted to. And I think that was the case with me. He saw that I had the love and the passion for it, and he supported that. He did everything he could. He worked two to three jobs just to get me through my karting.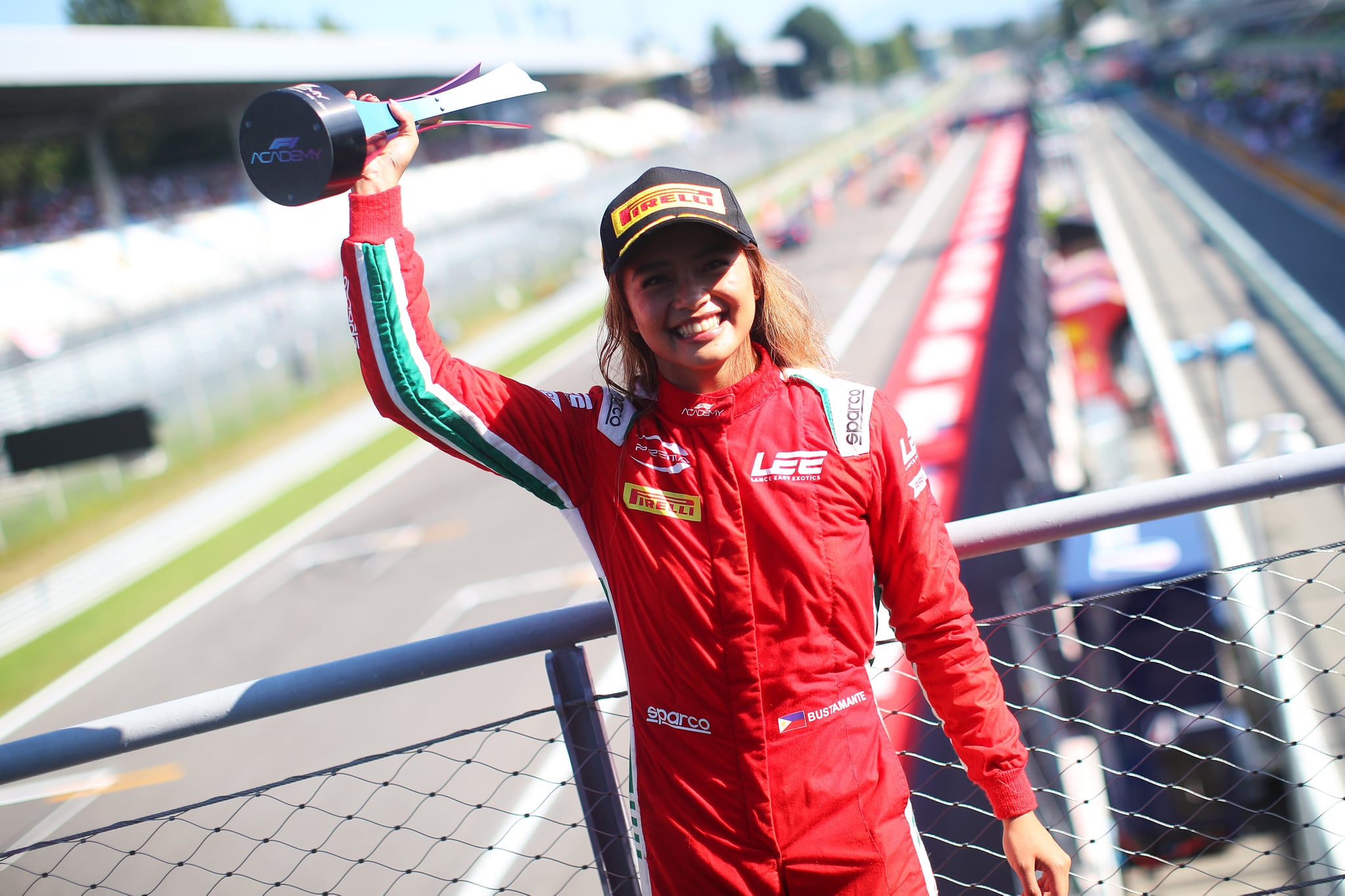 Bianca Bustamante wins the F1 Academy race in Monza. Image Source: Formula 1 via Getty Images / Eric Alonso
Growing up, there weren't a lot of Filipino racing drivers, in general, that I could look up to. Not even women, just drivers in general. I knew that if I was going to pursue this and make it my career, I had to look at the bigger picture and not just think of myself, but actually think of the next generation. Every time I win, every time I drive, I always think it's not just for me, it's for everyone who's been supporting me, it's for my country, it's for my team, and it's for all the little girls aspiring to be courageous themselves.
I do think that we really are breaking barriers, and I know returning to the Philippines, there will be little girls looking up to me and wanting to become racing drivers. I feel a lot of girls right now are trailblazing in different aspects of their careers — engineering, business. Not just in sports, but overall. I think women have the greatest minds to achieve greater things.
"I fight for everyone who has supported me from the very beginning."
I think motorsport is the most nerve-racking sport there is. When you're feeling like 100 emotions in five minutes, it's so hard to control them. And the competition — apart from driving the car itself, it's also being able to hold yourself up at a very high standard to be able to control your emotions and mentally anticipate and prepare yourself for everything. There will be moments where you will be tested or moments where you feel like you're not doing good enough. It's important in those moments to pick yourself up and keep fighting.
In Monza, I had a crash in the first race. My life was saved by the halo around my head. You're thinking to yourself, It's so easy to get into an accident. Every time I get in the car, you know there's a chance you're going to injure yourself. To bounce back from that race of nearly getting injured, two to three hours later, I was back in the car racing again for race two. It was such a mental battle to get myself out of it. But it's really tunnel vision, it's about going forward and driving forward. I would tell myself to not look back, to drive forward, drive forward. And I think that's really what got me the performance.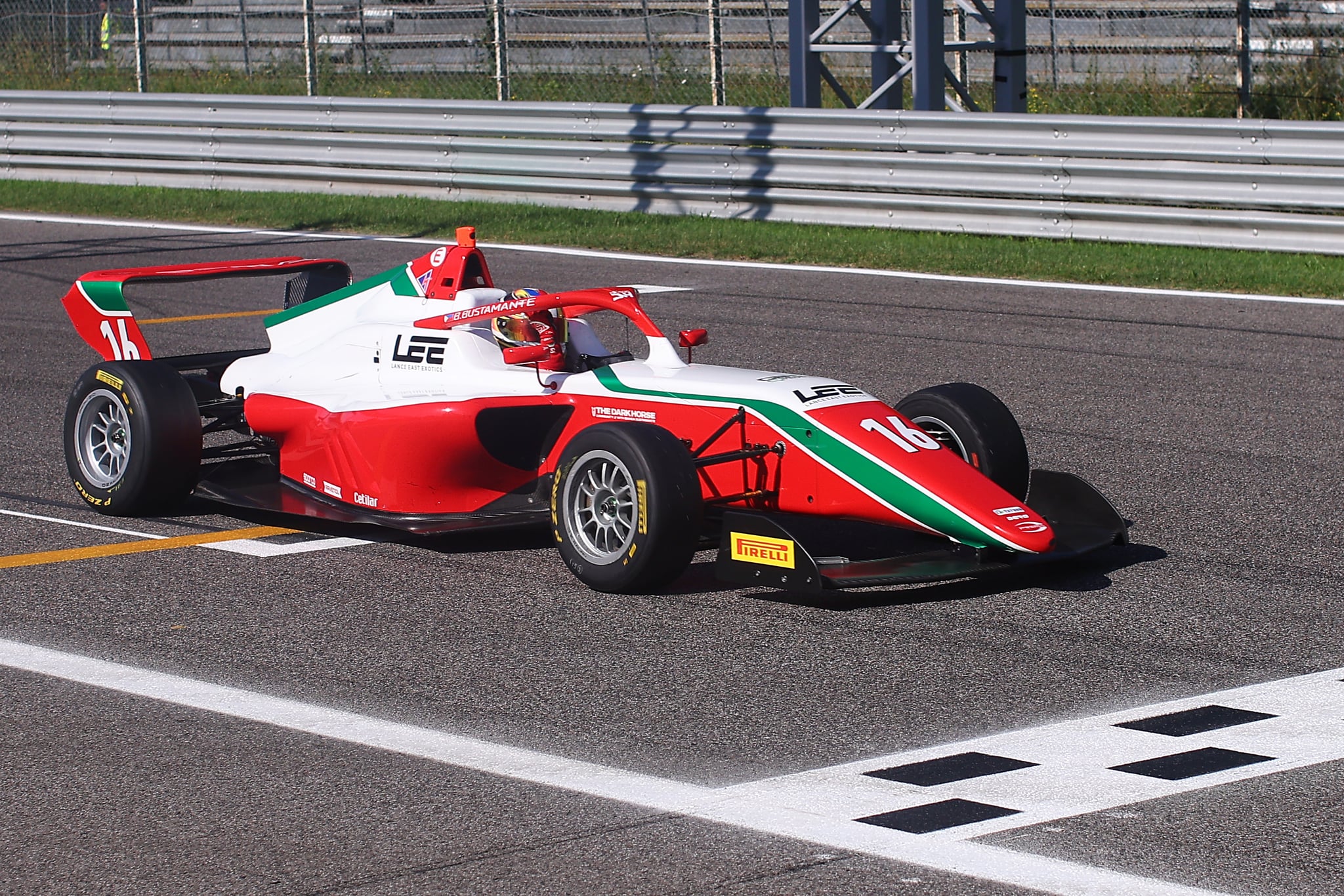 Bianca Bustamante competing in the F1 Academy race in Monza. Image Source: Formula 1 via Getty Images / Eric Alonso
Sometimes I forget that I'm actually just 18. There's a lot of pressure. Coming from the Philippines, I'm so far away from home that I don't actually get to go back in between races, so I'm living by myself, traveling by myself, and there will be moments where you feel so tired. There are moments where you really wonder if it's worth the sacrifices. I don't think a lot of 18 year olds are training from 9 to 7. But you're able to go heaven and hell for what you love, and that's the case for me. I'm able to reach the stars and to really go beyond the threshold just for the love of my sport. That's what keeps me going. I'd rather be tired doing what I love than doing anything else.
Unfortunately, due to funding, my parents are unable to travel with me. But even though we're thousands of miles away, I know they're supporting me behind the scenes. Not a lot of parents would do that for their children, to sacrifice everything. My whole family had to live so I could live my dreams. In the end, I don't fight for myself. I fight for everyone who has supported me from the very beginning.
— As told to Lena Felton
Image Source: PREMA Racing