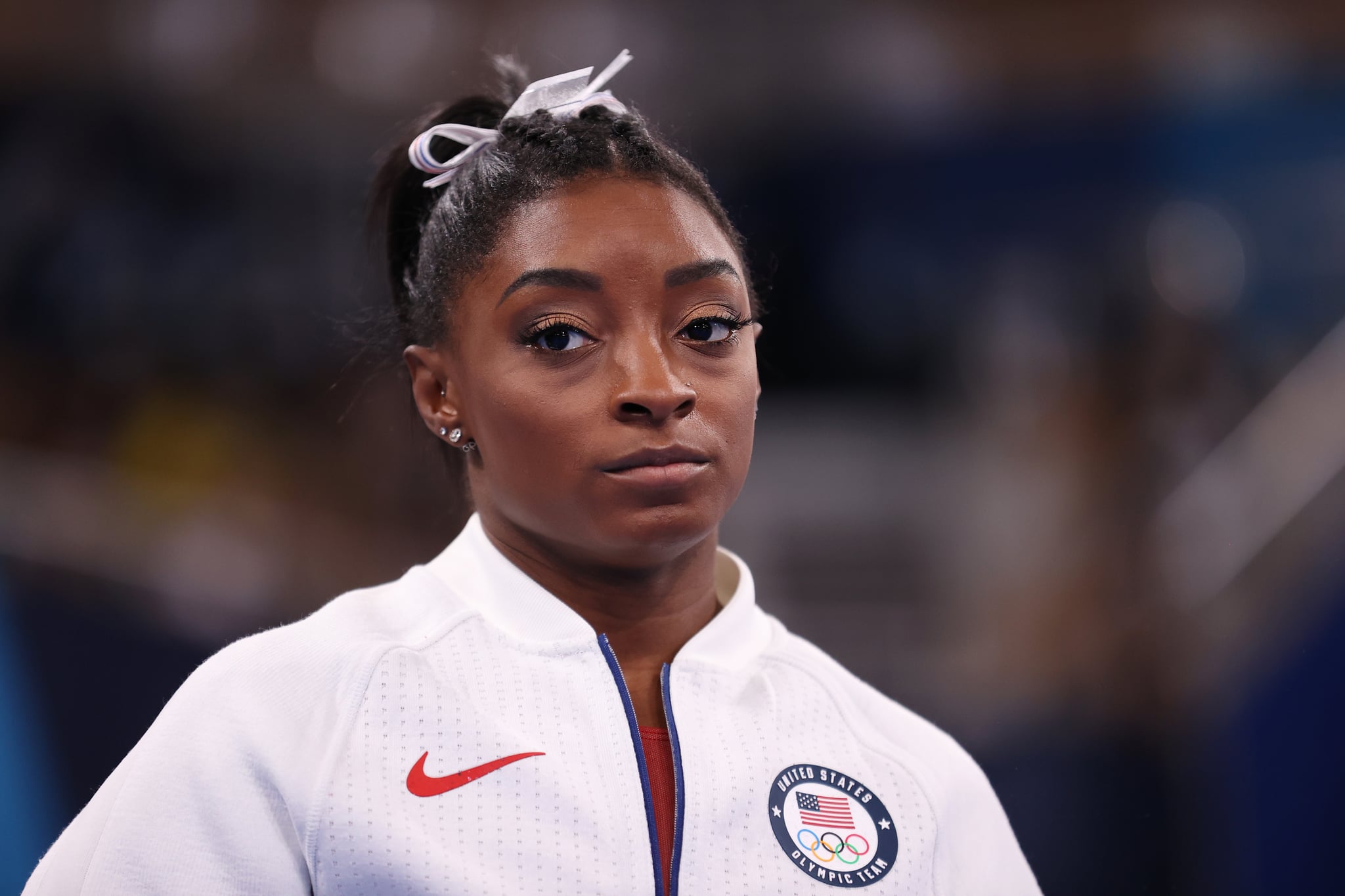 Image Source: Getty / Laurence Griffiths
As Simone Biles transitions back into the gymnastics world, she's making sure her mental health is her top priority. On July 16, the decorated gymnast shared how she's been managing her mental health in preparation for her upcoming return to the sport. "lots of therapy, I go once a week for almost 2 hours," she wrote in response to a fan asking about her mental well-being on her Instagram Stories. "I've had so much trauma, so being able to work on some of the traumas & work on healing is a blessing."
For Biles, this healing process has been years in the making. Following an ankle injury that cut her routine short at the 2013 Classic, she began seeing a sports psychologist who helped her shift her focus from perfection to enjoying her time on the mat. "For a while, I saw a psychologist once every two weeks," Biles said in an interview with Health in 2019. "That helped me get in tune with myself so that I felt more comfortable and less anxious."
In addition to going to therapy, Biles has a steady support system she can rely on as she continues her mental health journey. "[I] just surround myself with people who I love and who will give me good, positive vibes so that I can keep and stay healthy," she told POPSUGAR in 2019.
On June 28, USA Gymnastics announced that the seven-time Olympic gold medalist will make her comeback at the 2023 US Classic competition, held Aug. 4-5 at the Now Arena outside of Chicago. "sorry I've been a little MIA since the announcement," Biles wrote on Twitter following the news. "I'm overwhelmed with all of your messages, support & love! excited to get back out on the competition floor! XOXO."
The meet will mark Biles's first time on the mat since the 2020 Tokyo Olympics in the summer of 2021. At the time, she chose to exit the competition due to a mental block commonly referred to as the "twisties." Biles's decision to withdraw quickly sparked a wider conversation about athletes prioritizing their mental health and self-care over their respective sports.
As Biles prepares to hit the mat for the first time in two years, it seems like she'll be doing so with plenty of support from fans and fellow athletes.