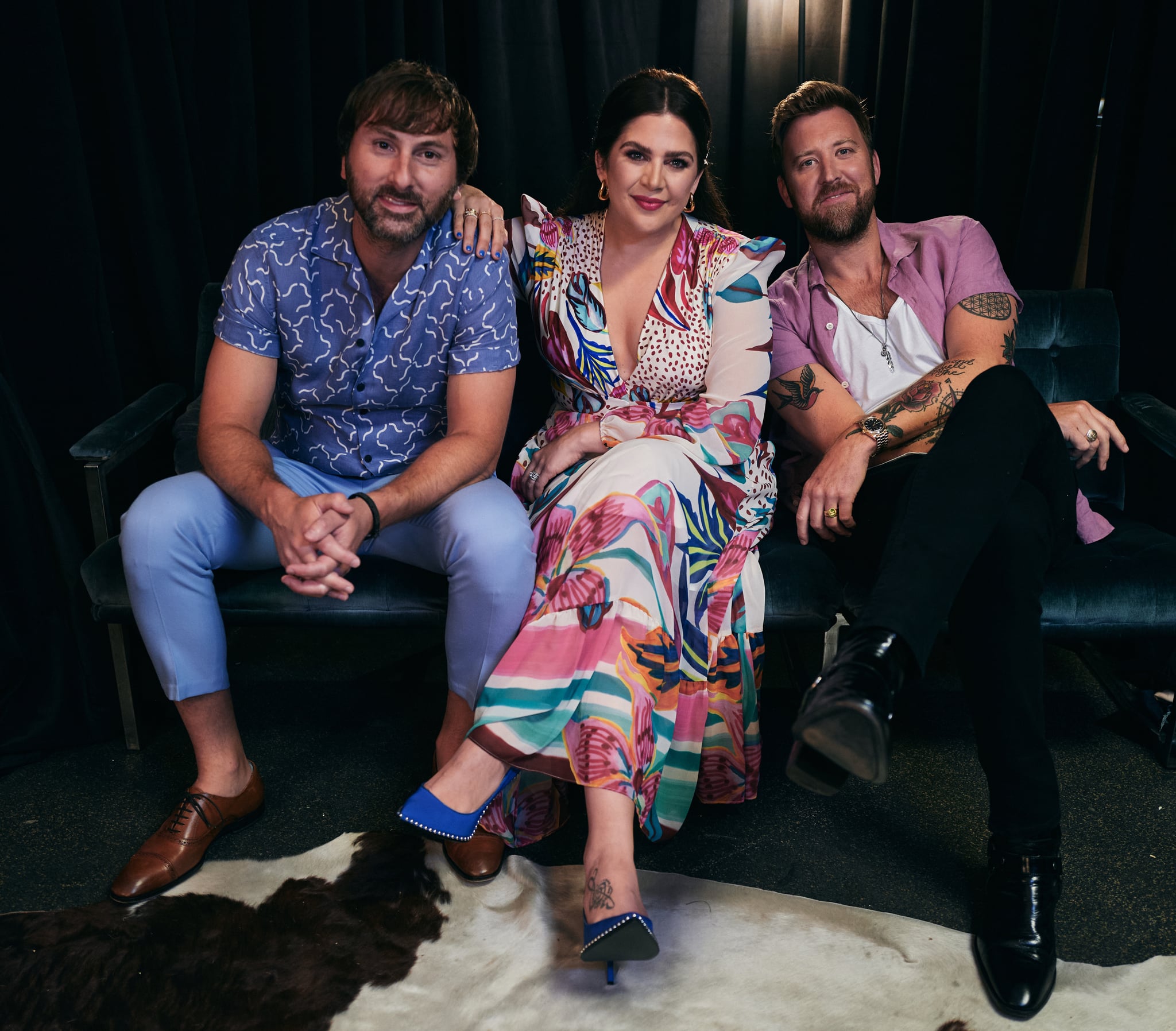 Lady A has postponed their Request Line Tour as guitarist and vocalist Charles Kelley pursues sobriety, the band announced on social media today. The tour, set to kick off Aug. 13 with stops across the South and East Coast, has been pushed to next year.
"Being on the road with our fans is our greatest joy, so it was a hard but important decision to make," wrote Lady A, which comprises Kelly, lead singer Hillary Scott, and Dave Haywood, who plays guitar, piano, and mandolin. "We're proud to say that Charles has embarked on a journey to sobriety." In order to be "the healthiest, strongest and most creative band we can be, Lady A will take the time with the support of our families and team of professionals to walk through this together," the band wrote.
On social media, fans were disappointed but supportive of the band's move. "Sending all my best to Charles and the group. Having a strong support system is essential to sobriety and Charles' journey will inspire others," noted one commenter. "Love to y'all," tweeted fellow country band Old Dominion.
Lady A, previously known as Lady Antebellum, changed their name in 2020 in response to the racial justice movement, as "antebellum" is a racially charged term that refers to the often-idealized pre-Civil War South. The renaming led to a legal conflict with Anita White, the blues singer who has performed under the name Lady A for over 20 years. The litigation wrapped up in February with a settlement out of court. The details of the settlement were not available to the public, so it's unclear whether both the band and the singer can use the name and if there were any monetary payouts. Both the group and the solo artist continue to use Lady A on their social media profiles.
As for Lady A's tour postponement, the group thanked their fans for their patience as Kelley begins his journey to sobriety. "We're looking forward to making 2023 our best year yet!" the band wrote.⁣⁣