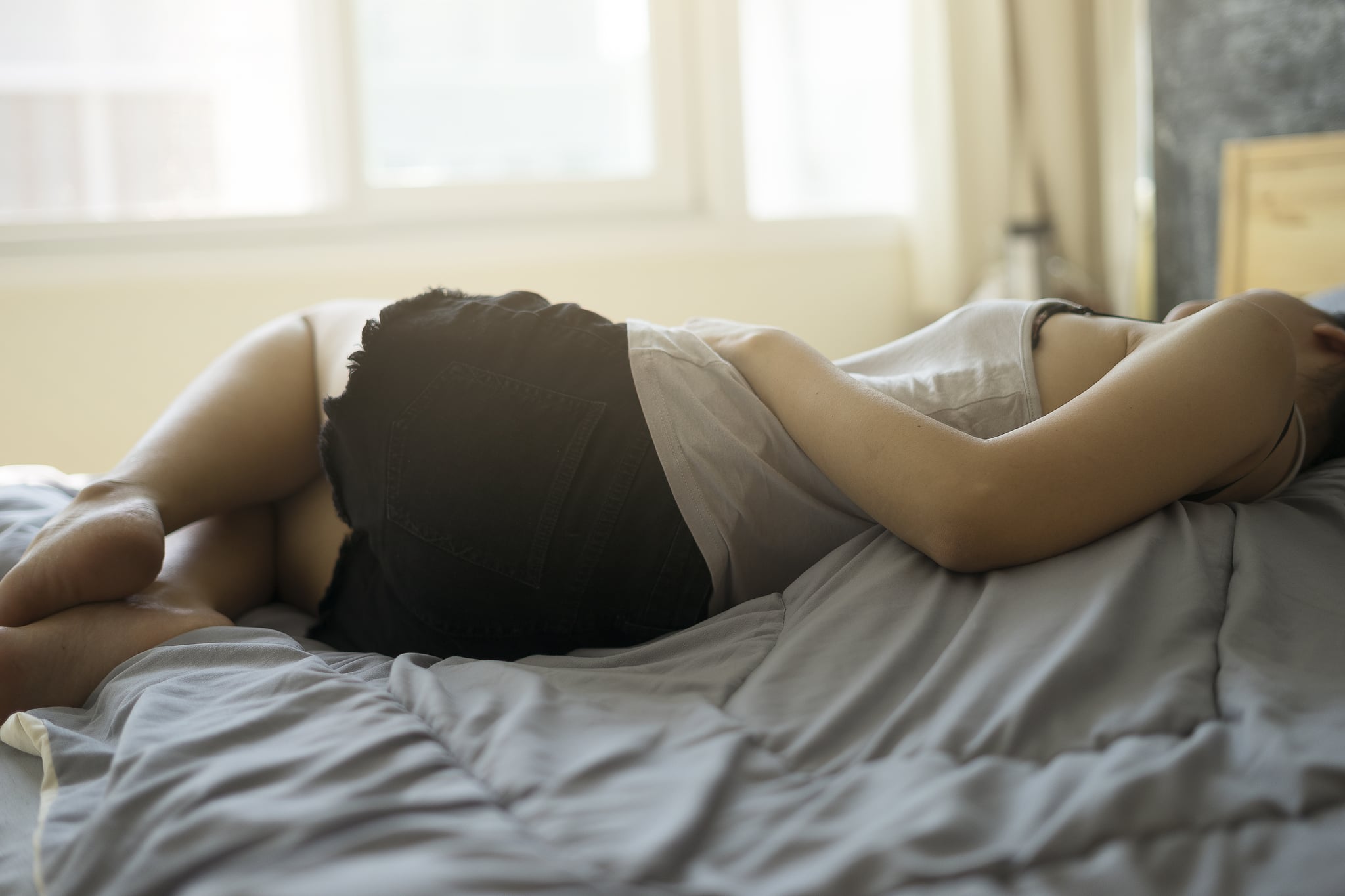 Menstrual cups shouldn't hurt, but to ensure yours fits comfortably, you'll need to figure out which size and shape works best for your body, even if that means trying a few different cups in the process. What should you look for, exactly, and how can you tell if a cup is placed properly? POPSUGAR spoke with Nina Carroll, MD, an ob-gyn with Your Doctors Online, to find out.
How to Know If Your Menstrual Cup Fits Properly
Generally speaking, you'll want to stick with a smaller size when choosing a menstrual cup, unless you've had a vaginal birth, Dr. Carroll explained. Anyone who has given birth should start a size up. If you experience any pain or discomfort, and you've already trimmed the stem of the cup, you might need to try another size or a brand with a slightly different shape — but before you take that step, make sure the one you have is inserted correctly.
Even if you followed the instructions included with the cup, Dr. Carroll suggests doing a few extra checks to make sure it's in place. "Proper placement is just deeply enough inside the vagina and covering the cervix," Dr. Carroll told POPSUGAR. "After placing the cup, run your finger around the rim of the cup. You should only feel your vagina, which is fairly smooth. If you can feel something that isn't smooth, it's likely that the cervix is not covered by the cup." She went on to explain that the cervix has a texture like the tip of your nose, but may be a bit larger. If you can feel it, "pull the cup out a little and adjust it so that it now covers the cervix," Dr. Carroll said.
If the pain persists no matter how you adjust the cup, and you've tried different sizes and shapes, Dr. Carroll suggests talking to your doctor. You could have a urinary tract infection or another issues that's causing the discomfort.